Would you spend $43 on lashes how about $20? Well school girls in Tokyo are doing it. One of the designs called Lucent Sun creates a pattern on the girls face when light hit it
Japanese Schoolgirls Go for Over-Engineered Lashes

Would you spend $43 on lashes how about $20? Well school girls in Tokyo are doing it. One of the designs called Lucent Sun creates a pattern on the girls face when light hit it
Japanese Schoolgirls Go for Over-Engineered Lashes

Would you spend $43 on lashes how about $20? Well school girls in Tokyo are doing it. One of the designs called Lucent Sun creates a pattern on the girls face when light hit it
Japanese Schoolgirls Go for Over-Engineered Lashes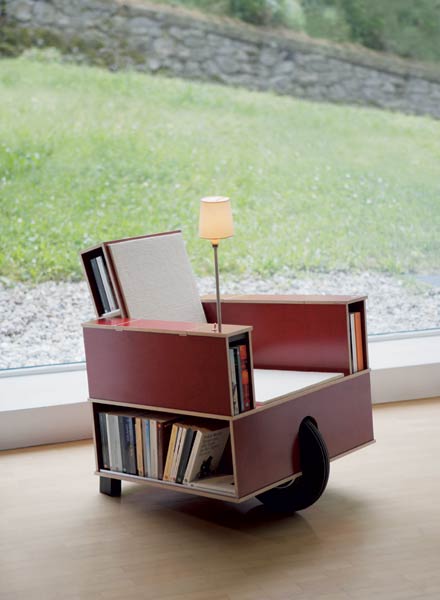 Sometimes it hard to find a nice place to sit and read. So why not take one with you.
About 80 paperbacks can be stored ready for use in the arms and the backrest of the chair.
With a reading lamp and hidden compartments for writing utensils (reading-glass, and bookmarks, health
pencil, pencil sharpener and a pocketbock are included) Bookinist invites you to read and think at your leisure.
Nils Holger Moormann : Bookinist via NotCot